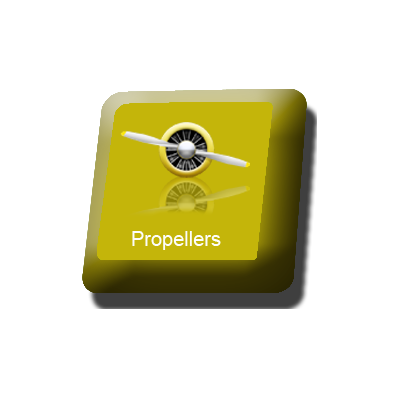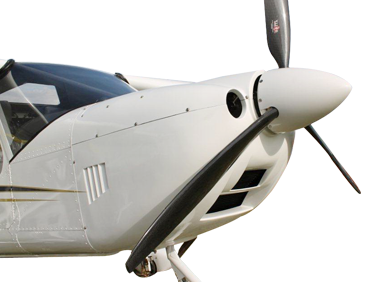 Bolly Optima Series Propellers are perhaps the best range sports aviation propellers available. We started with a clean sheet and designed the best prop we could. Using the latest in design and construction techniques.
The Design: is from 25 years of design experience combined with computer analysis and computer aided drawing. Available in 5 Series (types) of propellers for many different applications from 15hp to 180hp.
The Construction: CNC Milled tooling for optimum accuracy. Genuine Carbon Fibre-Epoxy construction. Unbelievably light and strong .All metal components are CNC machined from aviation grade alloys to exacting tolerances.
All Optima series blades now feature our DuraTuff leading edge. And the series 5 with its full-length Dura-Tuff protection. Incredibly smooth, Incredibly Quiet, Incredibly Powerful, Incredibly Efficient, Incredibly tough. The result of this process is the Bolly Optima Series range of propellers. You deserve the best in propellers. and here they are. Click links below:
Bolly Pitch Gauge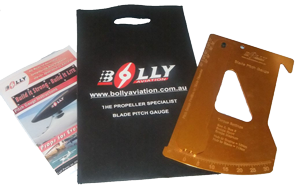 Yes we have finally made a pitch Gauge! The Bolly Pitch Gauge is a multi function Pitch Gauge, and comes with a full colour instruction manual and carry bag.
---
Good news for Brolga customers Bolly is proud to introduce the Brolga Sports and Magnum Prop. After the original Brolga Prop been discontinued. The Bolly design team are proud of their latest creation. The Brolga Sports, and Brolga Magnum. The Brolga range is a low cost high performance ground adjustable Prop, with many advantages and options.
---
Bolly Optima Series
Bolly Optima Series Information: All Series 2,3 & 4 blades are sold as digital weight matched component sets, although the user is responsible for the Final balance of the assembled unit. Our Digital Weight number takes into account the blade weight and C of G. All BOS components are manufactured with appropriate documentation. Please note we always quote our prop pitch as per actual geometrical pitch at it's most common size. The common practice of quoting blade angles is useless information, unless giving the radius and a scientific calculator at the same time.